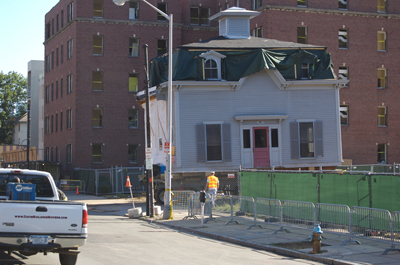 Harvard moved some buildings around this past weekend, requiring the closure of Mass Ave and the dissembling of powerlines, traffic signals and all kinds of detours.
A lot of other stuff was going on this weekend, too, and I've got 300+ pix to sort through before I put any of them on Flickr.
But in the meantime, I whipped up a quick and dirty animated GIF of one of the buildings pulling out onto Mass Ave, and starting its trip up the street. And by "quick" I do not mean it's quick to download. It's about 3.5MB.